This article explains the importance of space technology to track and study diseases across the globe.  It will allow health professionals to quickly and efficiently target diseases across the globe so that they may assist people everywhere.  Peaceful uses of space, such as this, are important steps in moving towards better international relations and security.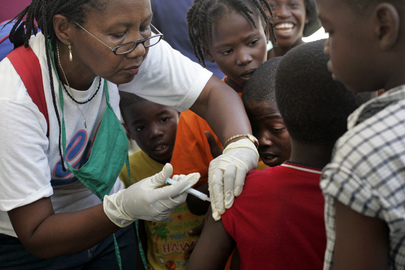 In the 21 st century, health challenges can transcend both national borders and traditional approaches to medical science. Medical professionals, public health and policy authorities, human rights advocates, environmental scientists and technological experts are increasingly partnering to work towards the common aim of improving health for people worldwide.
In recent years, space-based technologies have played a growing role in furthering global health objectives. Information from remote sensing technologies is, for instance, applied to study the epidemiology of infectious diseases. Data is used to monitor disease patterns, understand environmental triggers for the spread of diseases, predict risk areas and define regions that require disease-control planning. This tele-epidemiology is of particular relevance in developing countries, where infectious diseases remain among the top causes of death.
Computer and telecommunications technologies, including satellite communications, also enable the sharing of health and medical expertise. By bringing medical specialists into virtual contact with patients and health practitioners in remote, rural and underserviced areas, tele-health and tele-medicine can improve access to medical and health-related services.